We turned our disaster of a Garage into the ULTIMATE HOMESTEAD WORKSHOP in just 2 month!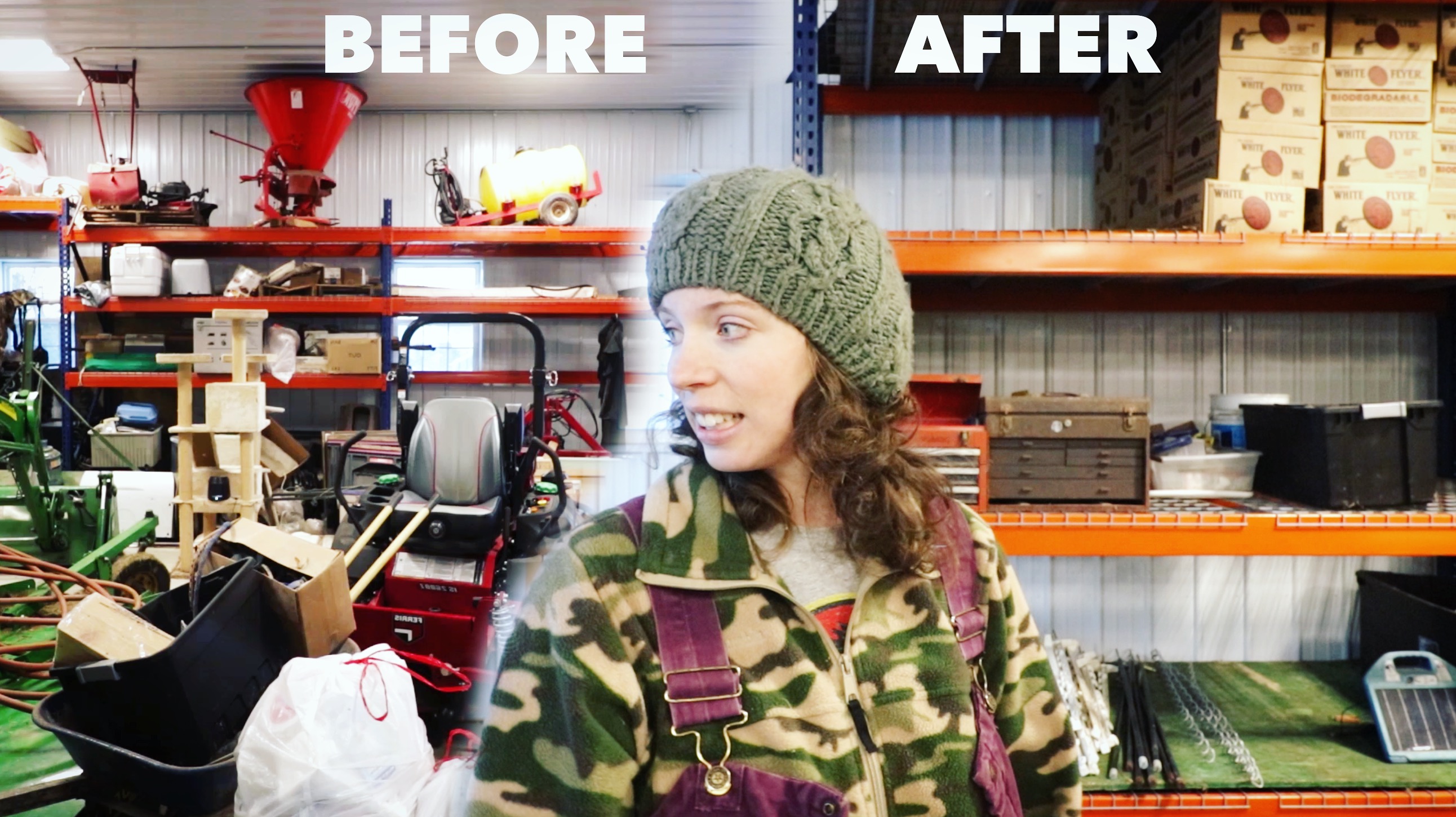 I still can't believe how different it looks.
2 Months ago our garage was one big pile of mess. Things we had not used in years covering up things we needed but could not find.
It was a disaster.
We dove into our garage transformation head first.
K reread her copy of Tidying Up by Marie Kondo. 
I read The Lean Farm – a book that focuses on organizing your farm an minimizing waste…
With our powers combined we started getting rid of things that we didn't need, rehoming things others could use, and organizing the stuff we did need…
After almost 2 months we had the space mostly cleared out. But our goal for this project was never just to empty out the garage…
I wanted to create a workshop for our homestead. As a homesteader you are constantly building and fixing things.
To build and fix stuff efficiently you need a nice space to work and all your tools in one place so you can find what you need to get the project done!
My Dad is a master of all things tools and organization… so I had him and Mom come down for a few days to help finish this garage workshop transformation!
After building a beautiful shop table to work on, and helping me hang a pegboard wall, the messy garage to amazing homestead workshop transformation is complete!