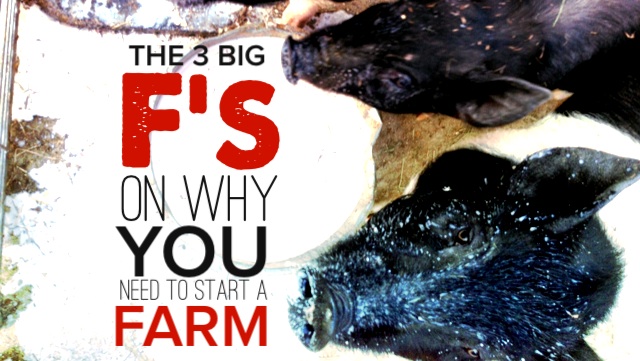 Easy… This is a G rated blog… PG during the breeding season. These just happen to start with F. The 3 F Reasons you should start a backyard farm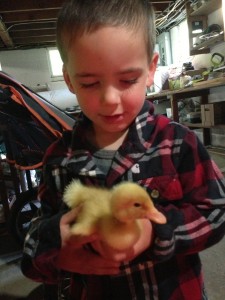 1. Fun- You know you want to live at a petting zoo…  Raising chicks makes you feel like you're back in second grade. Watching baby goats frolic in your yard brings a smile to even the scrooge-ist of sorts. Chasing Pigs… That's a childhood dream come true. People like animals. Interacting with them is just a good time. When you farm, you get to know all kinds of different animals, their personalities. You spend your time in the yard admiring them, watching and learning. Farming is like a trip to a petting zoo every day, and you don't have to carry a pocket full of quarters to feed the animals. (that said, you'll need more than a pocket full of quarters to feed em…)
2. Food- Farmers eat way more tenderloin than you…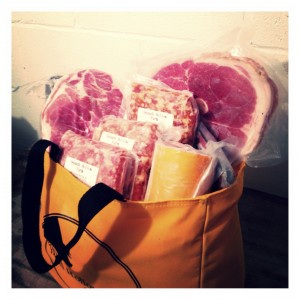 You know the feeling when you're walking through Whole Foods past the butcher's glass case, and you stare at the dark, marbled steaks, laying so beautifully atop the crisp brown butcher paper… You can almost picture the chops being beautifully wrapped with a bow of brown twine…. Yea. Thats all in my basement. and I didn't spend my "Whole Wallet" to get it. Which brings us to…
3. Funds- Get cash from grass! No one farms to get rich. The saying goes, if you want to have a million dollars farming, start with 2. That said, there are monetary reasons to start a farm business.
Savings- I put the savings first, because I truly believe that as a backyard farmer, what you save by raising your self will usually be more significant than what you profit. If you are interested in eating prime cuts of steak, chops, ribs, from pastured healthy animals raised locally, you can't beat the cost of raising it your self. And when you add on the next two points, sales and exemptions, you may find that your meat is essentially "free" in that you cover its cost completely.
Sales- The local food movement is growing. As you begin to tell family and friends about your farming
enterprise, you will begin to form a customer list. At first some may support you out of friend guilt. But after the first taste of that farm fresh pork chop, they will become a customer for life. And remember, you're selling a prime product. This means you can charge prime rates.
Exemptions- Everyone is going to think you're farming for these amazing tax exemptions you're getting. Trust me, a small scale farmer is not saving nearly enough to account for all the hard work farming adds to your life. The State Tax exemptions were designed to benefit the large scale farms that have the lobby power to get the exemptions in the code in the first place. It takes a whole lot of land to really benefit from the tax exemption. That said, it certainly doesn't hurt. On average I can save $1000 to $2000 a year on land and sales tax exemptions. Over all you may find like I have, that while a backyard farm certainly isn't pay enough to allow you to quit your job, it does cover its own costs and adds benefits to your life that money can't buy.
So… Are you ready! Stop procrastinating and start farming! Leave a comment to tell us what animal you would love to raise on your farm! Join the email list to get more advice on starting a farm!