How Much Do You Love Going Outside?
Maybe you take some time each afternoon to work in your garden? Do you like to wake up early, head to the river and try to outsmart the largest trout in the pool…  Is your perfect day spent wandering the woods looking for morel mushrooms or fiddle heads?
You sound a lot like me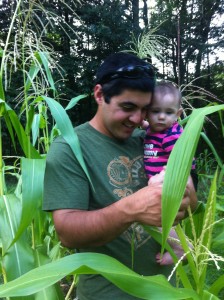 In case we have not met, I'm Aust. I'm a self proclaimed bass whisperer, whitetail deer addict, pig farmer, and a father of 3. Ever since I was a young boy, time spent outside was what I loved most.
It seems that life tries to take us away from those moments spent outside
As we grow, school and society push us in different directions, work, university, computers, traffic… bills. Time for the outdoors begins to look like a non priority. It takes a back seat to the "important things".
Still, we find our self at work, staring out the window, wishing we were outside…
We needed to get back to the land
When our son was born, Kendra, my wife, and I, decided to get back to the land. We were living in a 3rd story apartment, eating fast food, disconnected from the life we loved.
We decided we would strive to live off the land. Feed ourselves from the earth around us, all the while being able to spend time with our kids, playing in the mud, walking the woods, and swimming in the streams.
In the last 5 years, we have gone from a fast food apartment lifestyle, to owning a 10 acre farm, raising and harvesting all our meat from the fields and streams around us, and making money doing things we love (like teaching others to hunt, fish, farm and live off the land through our Pioneer Program).
You can live off the land. 
It's not impossible. You can have a job, family obligations, responsibilities, and still have time to play outside. Its often said if you're too busy to fish, you're too busy. Its true that life, responsibilities, and our hectic schedule usually takes us away from the things we love…
Take your life back. Get outside. 
We will help you get there.
The Homesteady Project Is Here To Help You Spend More Time Doing What You Love.
The last 5 years have taught us so much about living off the land. We want to share what we have learned with you.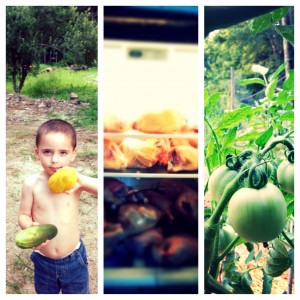 Join the Homesteady Email List
When you do, we will send you our 21 Steps to Self Sufficiency, which will lay out a road map for you.
This is not a list of directions! Its more like a map, where you get to decide the path you wish to take. We will show you what we learned along our journey, to help you with yours.
At the end of the 21 steps, you will learn
How To Start Homesteading The Right Way
How To Avoid Homestead Burnout
Find the best places to fish, hunt, and forage
Which Animals are Best to Begin Farming With
Ways to Live Off the Land When You Live In the City
How to Stop Buying Low Quality Supermarket Food, and Feed Yourself the Best, Taste Filled, Nutrient Packed Food On The Planet.
You can do it.
Join Us