It is mid July, the hottest time of the year, and we have a cow we need to butcher.
What are we going to do?
One of the most important things to do when butchering an animal is to make sure the meat stays cold!
Farmers will often use fall or winter times to do butchering as the animal can be kept cold with the help of the weather.
But when you have no choice, and have to put an animal down in the heat of summer, what can you do?
We found ourselves trying to answer that question. The answer we found… was the CoolBot!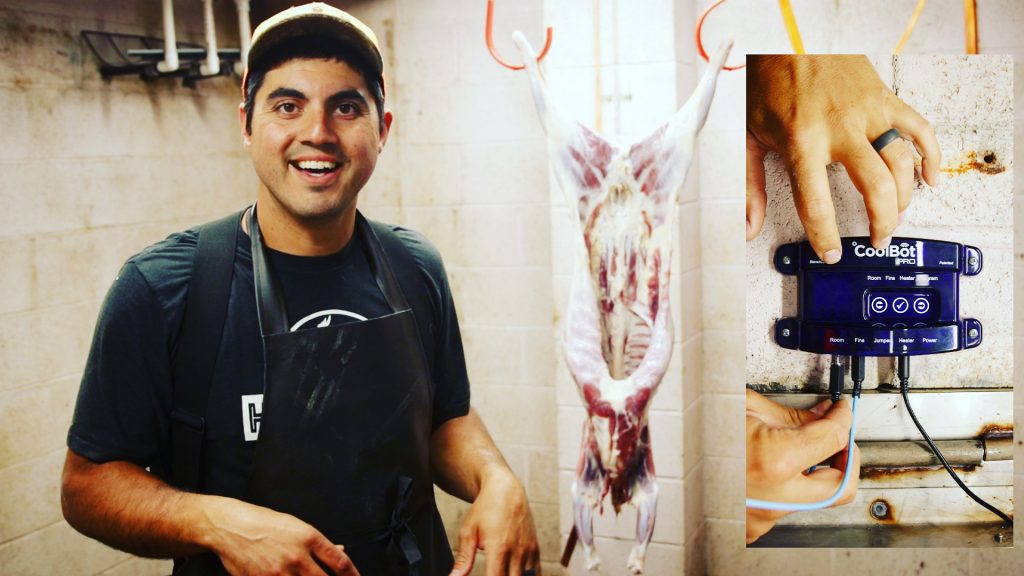 The CoolBot is a tiny little robot that turns any window ac unit into a commercial freezer, and by heavily insulating a room, you can turn any space into a walk in freezer!
We had an old root cellar on the property that wasn't being used for anything. We decided it was time to make ourselves a meat locker and butcher facility on farm.
Will the help of the CoolBot and a LG window air conditioner we were able to convert the root cellar into a meat locker and butcher shop.
The CoolBot's job is to trick your AC unit into super cooling a room down. Traditionally AC units have a thermostat that shuts off the AC at 60 degrees or higher.
To hang and age meat, a room need's to be under 40 degrees.
Until the Coolbot existed people needed to buy expensive commercial freezer units to get a room cold enough to hang meat. Now the CoolBot is allowing farmers, hunter, and homesteaders to build themselves a professional grade cold storage area for a fraction of the cost!
CLICK HERE TO GET YOUR COOLBOT FOR $20 OFF.