I was having an embarrassing issue. Using deodorant was irritating my skin, and so I went looking for a more "natural" solution.
My search led me to Laurel Mountain Soaps.
Tim and Jocelyn started making soap because their baby girl was getting severe diaper rashes.
The skin products they were buying were irritating their daughters skin to the point of blisters, and they decided if no one made a natural product that worked for their baby girl, they would just do it themselves.
They started experimenting with goat milk soap, and saw it work wonders on their daughters skin condition.
Years later they run a business making TRULY NATURAL goat milk soap that not only cleans your body, but makes you FEEL better too!
In this episode Tim and Jocelyn teach us WHY GOAT MILK SOAP IS the BEST SOAP for your body, and how you can make your own!
If you can't make your own soap you can buy some incredible stuff from Tim and Jocelyn!
CLICK HERE TO Visit Laurel Mountain Soaps Online and use Coupon Code "homesteady22" for 10% off all their products!
Jocelyn Suggested these good books for learning about Soap Making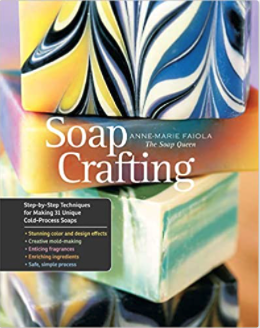 The Everything Soap Making Book