LIVE SHOW TONIGHT ABOUT HOW TO GROW YOUR HOMESTEAD WITHOUT BURNING OUT… But first
Life is full of surprises. 
Some are inherently good or bad.
Doesn't matter if you are a glass half full person, if you find out your house just got struck by lightning and burned to the ground, it's a bad day.
(The glass half full person says "Hey, I was looking for some change in my life 😉
A few weeks ago we were surprised to find out about an unplanned pregnancy on the farm.
This is not our first rodeo. 
We were surprised to learn about our first human child, why would our dog's be any different.
It's like my favorite movie says…
What… You didn't know Jurassic Park was my Favorite Movie?
We literally have a Homesteady Tee Shirt to Prove It!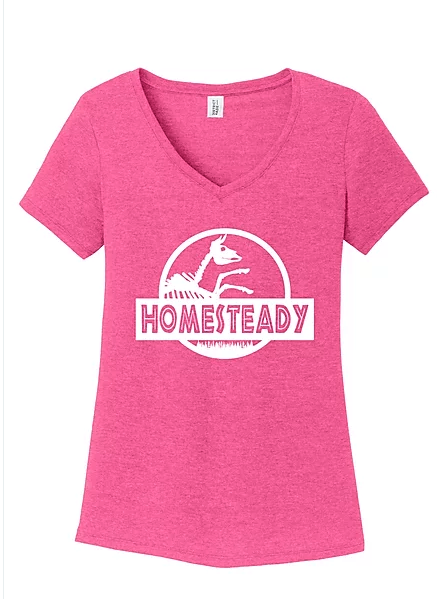 Some people get really angry about unplanned puppies.
I will be honest, I wasn't thrilled about the news at first.
But I decided … Why be angry about puppies? Why not be excited?
We were very excited by their arrival!
New animals are fun.
That is why we as homesteaders are always getting new ones, right?
Jake and Becky from White House on the Hill seem to always be getting some new animals on their homestead!
We interviewed Jake and Becky for our Podcast
They talked all about poultry and growing a homestead.
They also shared their TOP 3 DESERT ISLAND POULTRY PICKS (I got a kick out of number 3). 
Jake and Becky started their homesteading journey at a smaller farm that they were renting.
Overtime their love of farming grew so much that they decided to buy a larger farm and move their mini zoo!
Homesteading has a way of making things grow. 
Seeds grow to plants.
Chicks grow to chickens.
And small homesteads grow into larger ones.
That is the topic of tonight's live show!
Lesson 5 of the Start Homesteading Today course is all about How To Grow Your Homestead (and not crash and burn!)
Over the last decade K and I have grown 3 homesteads.
We also almost quit entirely.
Learn why we almost quit, and how you can avoid it in tonight's lesson.
I want to help you grow your homestead without it all ending in flames
(like the imaginary house that got struck by lightning at the beginning of our email…  yoiks scoob…. this got dark)
Homesteady Pioneers can join me LIVE for that lesson, just click here —> Homesteady Live from the Barn Show at 5 PM Eastern Time today, Monday Feb 10th.
Not a Pioneer? It isn't too late to join us! CLICK HERE to become a Pioneer for just $5 a month and you will gain immediate access to tonight's live lesson,
and access to our entire library of Pioneers Only On Demand Classes, Videos, Podcasts and Discounts!
Hope to see you tonight,
Can't Quit Livestock (believe me I've tried) Aust