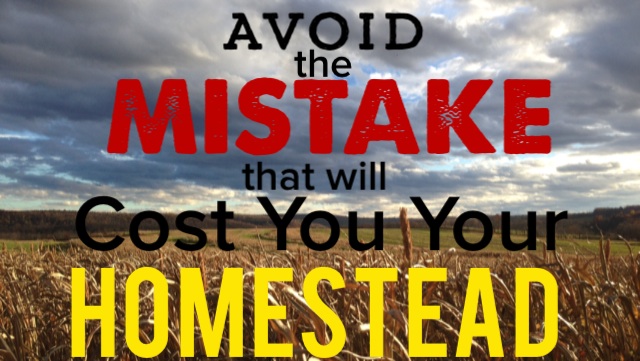 Homesteaders Burn Out all the Time
Burnout. It is very common in this pasture to plate, backyard farm, homesteady movement. People watch Food, Inc, vow to never support CAFOs, go plant a garden, buy some meat chickens… and 3 years later sell all their chicken butchering equipment on Craigslist.
Why?
Homesteading can seem super fun and easy and awesome. And it can be, if you are sent off in the right direction from the start.
But without a mentor, mistakes in the homesteading world can lose you money, cost you time, and make you want to sell the farm and move to the city for good!
Jumping into homesteading without a mentor is a BIG mistake! 
The fact is without the proper exposure to the Homesteady lifestyle, the way things look can be very candy-coated.
There are a lot of popular blogs, websites, and youtube vids, that show the best side of the homesteading movement, without all the poop, guts, and bugs.
"Wait, Aust, YOU have a podcast that is always telling me to go out and grow veggies, and catch fish, what are you saying?"
I'm saying before you run out and buy a milk cow or move off grid, you need to get some real hands on exposure.
You need to find a mentor. A farmer who you can help out. A hunter who will take you into the woods. A forager who knows what mushrooms are delicious in butter, and what ones will kill you in 3 minutes… (yea, I dont do mushrooms…)
Time spent with these mentors will teach you what to REALLY expect when you begin your homesteading life, and not just what a filtered pic of a chicken butcher day on Instagram is like.
At Homesteady, we really, really want you to homestead. But we don't want you to start homesteading tomorrow and stop next year. we want you to know what to expect from this life, so you can continue at it for keeps!
Finding a Mentor Can be Hard
Farmers are very busy. Fishermen hide their best spots. Getting these types of mentors to take you under their wing can be a challenge.
Don't worry, we're gonna help. Over the next few weeks we're going to discuss where to find good mentors and how to get hands on experience in the homesteading world.
Don't miss a post, these are the insider tips on how to connect with the people who can make your homesteading journey a real success, and not a three year stint in Craigslist sales.
-Aust
Join our Email List to make sure you don't miss any other part in this series, 21 steps towards a self sufficient homestead

Previous posts in this series:
What Does MT Everest and Mordor have to do with Homesteading
This article was featured in the Simple Saturday Blog Hop